CKCC produces a variety of coffee products, ranging from Malaysian's unique caramelized coffee (locally known as "Kopi-O?, to 100% roasted & blended coffee beans for caf?or hotel operators.
To suit different palettes, we use premium Arabica, Liberica and Robusta coffee beans from local and worldwide origins for different roast & blend.
The entire manufacturing process, from the selection of green coffee beans to finished products, is performed under strict quality control as part of our ISO 9001 Quality Management System.
Caramelized Coffee (Locally known as "KOPI-O")
This involves first blending expertly roasted Borneo Liberica, Arabica & Robusta coffee beans together, then putting them through a special caramelizing process to blend with roasted wheat that have undergone the same caramelized process.
Product Characteristics
The combined roasting and caramelizing process creates a uniquely Malaysian coffee drink that not only has a special aroma of its own, but with the right degree of bitterness and body.
The exquisite Borneo Liberica & Arabica beans used will ensure that flavour in the mouth would display a complexity far beyond any one drink made from Robusta beans alone.
Ingredients
The main ingredients are Borneo Liberica, Arabica & Robusta coffee beans, export grade wheat and premium grade white sugar.
Packed and sold in loose powder form, in varying weights ?40 / 80 / 200grams, up to 1 kg Aluminum foil pack.
Click here to view the different beans at different stages.
New Product to be launched 3rd quarter 2010!
* CK AUTHENTIC SABAH COFFEE *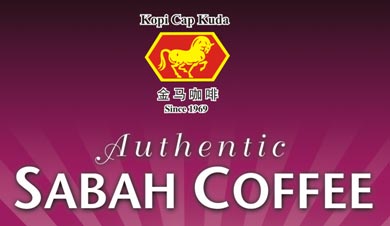 At last, a coffee that is so special, so unique, that once you have had a taste of it, you would want for more!
Enjoyable both Hot & Chilled, with distinctive aroma & characters. Easy to prepare in the comfort of your home or office.
Watch this space...
100% Pure Roasted Coffee Beans
CKCC custom roasts & blends different coffee beans for its customers from all walks of industry ?caf? hotels, OEM and its own Cap Kuda Coffee Stall franchises.
Up to 90% of CKCC's existing roast & blend products are conducted on tailor-made basis.
Coffee Audit
For each tailor-made contract, CKCC will conduct a Coffee Audit to gauge customers?requirements and existing equipments, then listen to what customers want as their own special flavour and palette, before recommending either a machine with beans package, or just stand-alone bean blending package.
Tasting sessions are next held in conjunction with key decision makers to determine the exact variety of beans, roasting degree and blending composition to produce the "right?coffee for the customer.
Key supports provided are professional training at CKCC's Coffee Academy ?Professional Coffee Workshop to master the use of Espresso machines, as well as menu planning, service presentation & on-call backup service.
Main types of coffee beans available are:
Borneo Liberica
Timor Leste Arabica
Brazilian Santos Arabica
Colombian Excelsa Arabica
Java Arabica
Indonesian Robusta EK1
Indonesian Mandheling Arabica
Our Existing Customers
Click here to have a look at some of our customers.
"Rancilio" Expresso Machines
CKCC is the official distributor of Italy 's RANCILIO Espresso machines for Borneo.
Ranked within top 5 Espresso companies of the world, RANCILIO (pronounced as "Run-Qi-Lio? has been producing high quality Espresso coffee machines since the twenties. With head office in Milano , Italy , RANCILIO has branches in North America, Oceania and Asia , and a string of patented Espresso models.
Now CKCC is able to offer a line of RANCILIO specialized Espresso machines for both home and office, and café purposes.
Café - EPOCA Series ?1 & 2 GR range
| | |
| --- | --- |
| Epoca 1 Group | Epoca 2 Group |
| | |
Café ?MD Coffee Grinder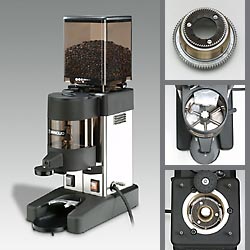 Home Line ?Silvia / Lucy / Rocky
Come visit the showroom, or call for a quotation and no hassle delivery & warranty package.